When I go to antique shops, something I love looking though is the bins of old postcards. I can (usually) find some really interesting ones for a great price!
I spend ages sorting through the stacks of postcards, reading through them until I find ones with uniqute messages. Those are the ones I buy.
For example, a postcard that I bought fairly recently: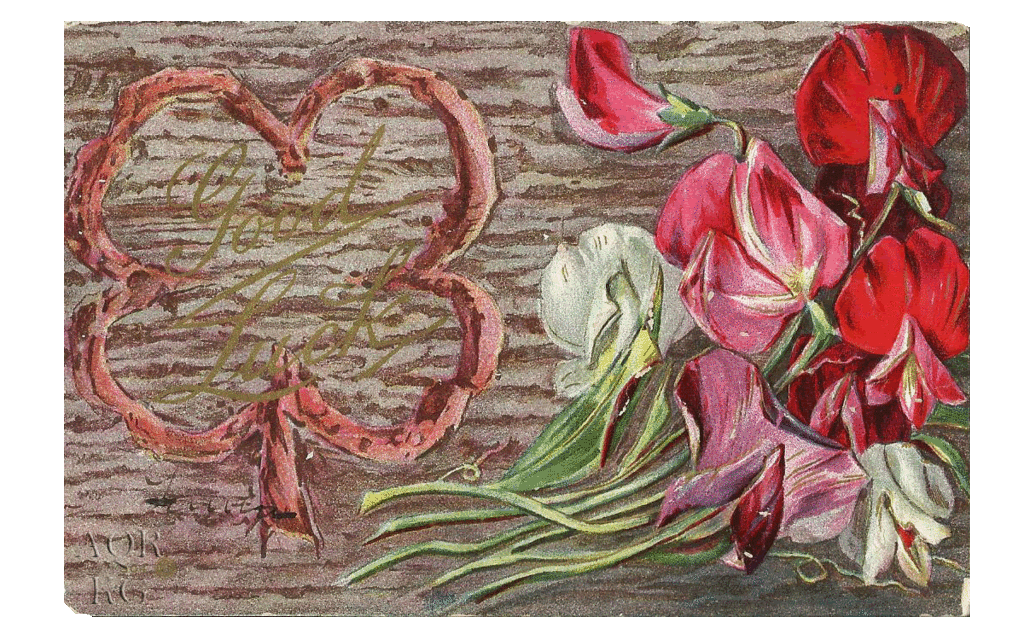 It reads "Good Luck" inside a four-leaf clover with some flowers (sweet peas? pansies? violets? - I'm hopeless at identifying flowers).
And the back has a message written in the area for "addresses only" (it was never sent, so unfortunately there's no date. I'd guess between 1905 and 1915 because of the ink and the fact that it was in a bin of other postcards dated around that time). It reads:
I think it
was Grace. Have
I guess [sic] right? Thank
you very much for
the card. hoping you
are all well.
Lovingly yours,
Laura
I just wish I knew the story behind it! (In case you haven't caught on by now, I'm big on the story behind things :D ) What did Grace do? Was she right? Who did Laura give this to? Did she ever even give it? Were they all well?! If only I knew.
But I guess that's what imaginations are for.