Today I went to a booksale that the public library was holding and I came across several books that I just had to buy. One of my absolute favorites was this book that I found in the "Better Books" section for $10 (today was 50% off day!).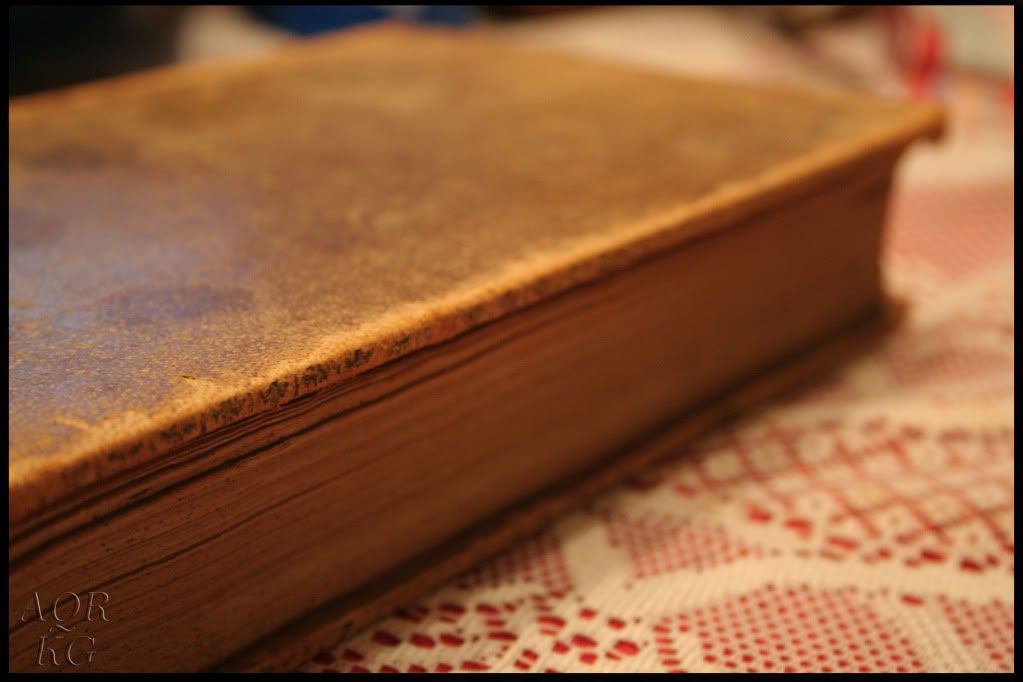 It's called "The Works of Laurence Sterne, in One Volume: with A Life of the Author, Written by Himself" and was published in 1834.
1834.
This is officially the oldest book I own.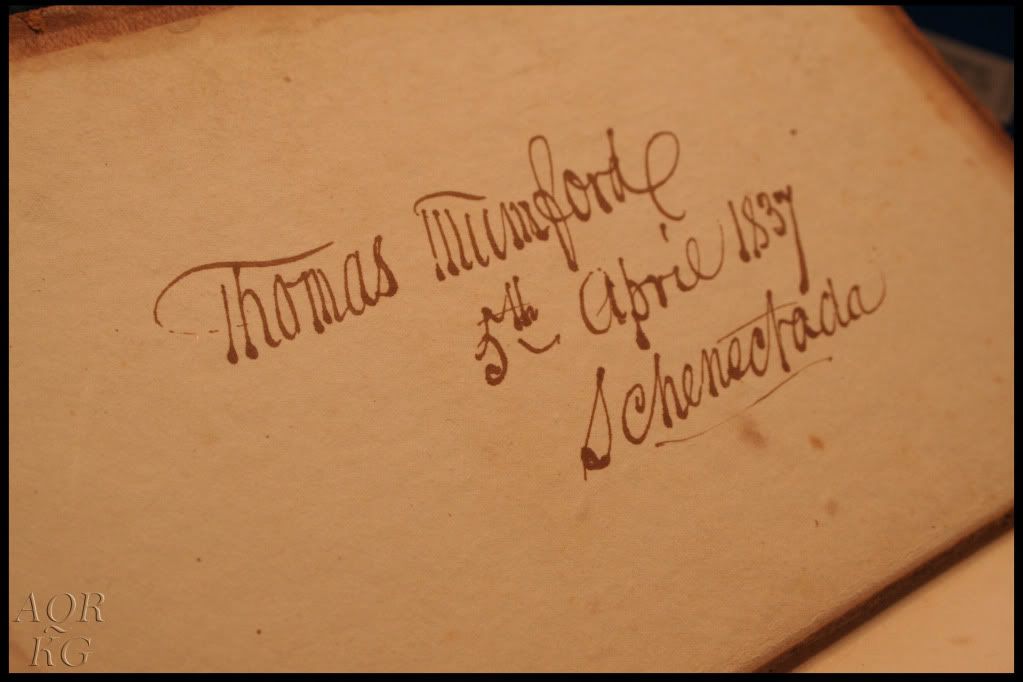 In the front of the book, Thomas, the presumed owner of the book, wrote his name and the date "5th April 1837". The day he bought it? I love the old ink and his amazing handwriting.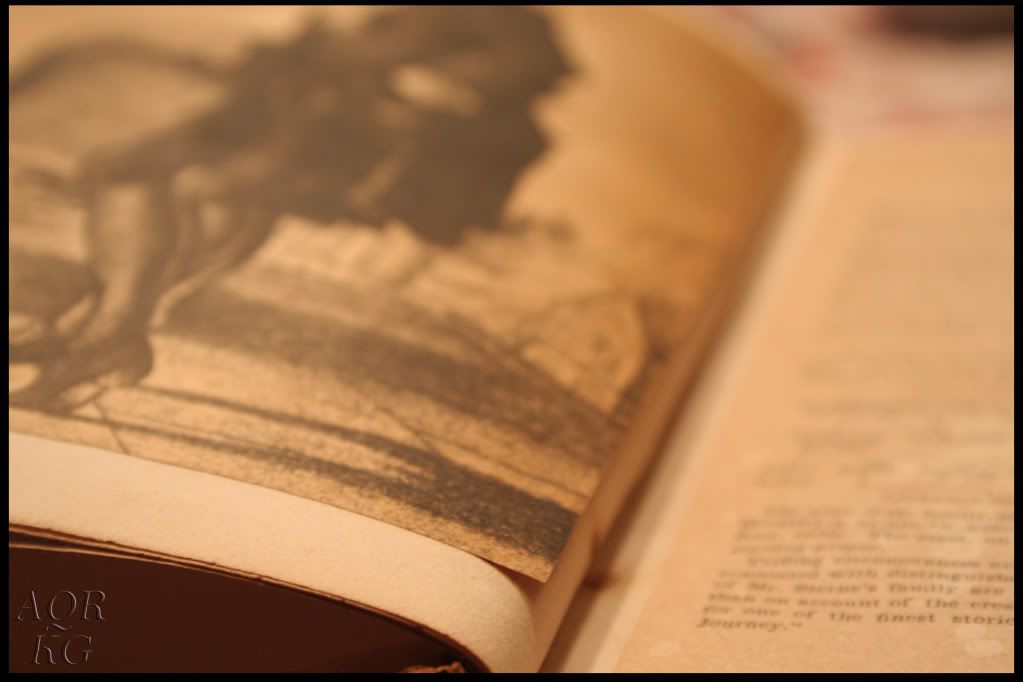 One of the parts of the book that struck me as particularly interesting is that the images in the body of the text were glued in!
There was only one image in the main body of the text, but I did come across pages like this that made me think that perhaps it was where more pictures were originally but have fallen out over the years. I can only guess, though.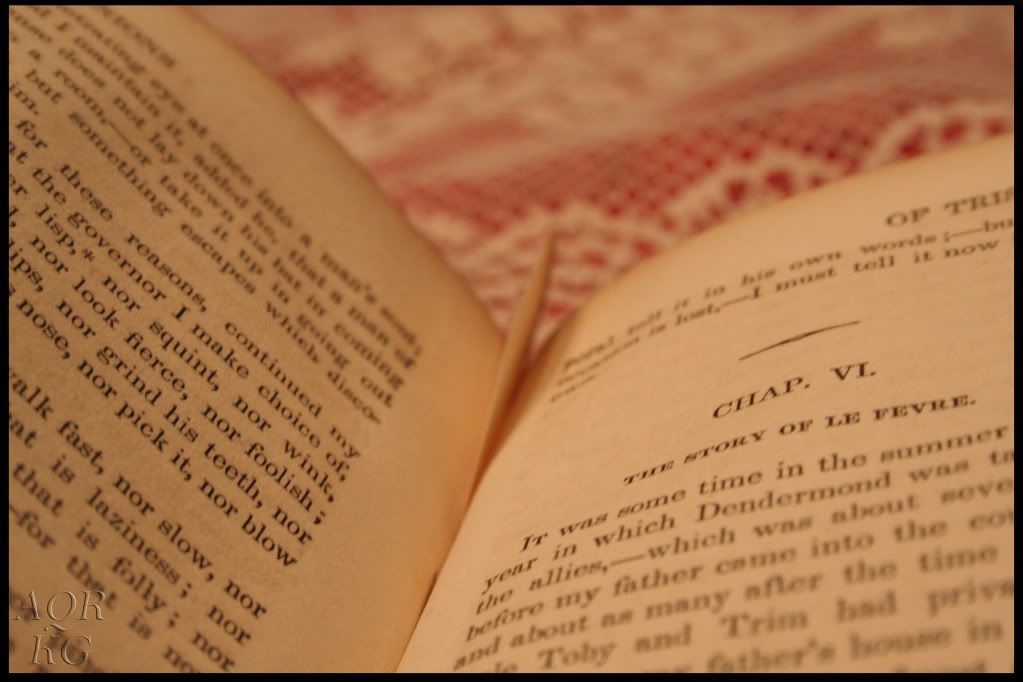 There were also three scraps of paper that I can only assume are bookmarks.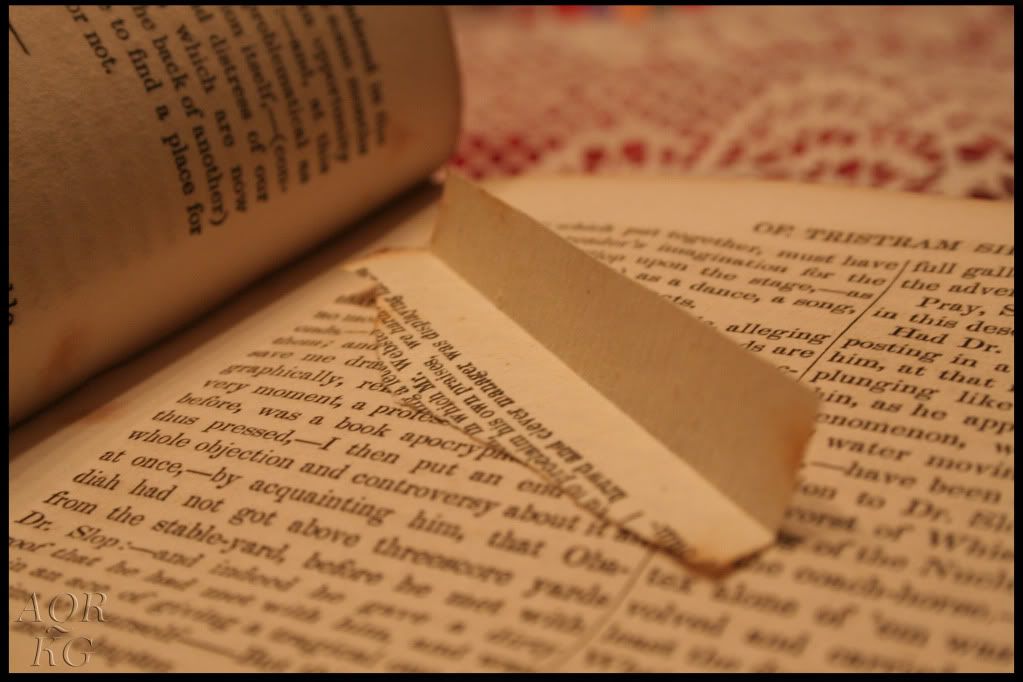 They were stuck in the middle of the book, so does that mean the reader never went back to finish?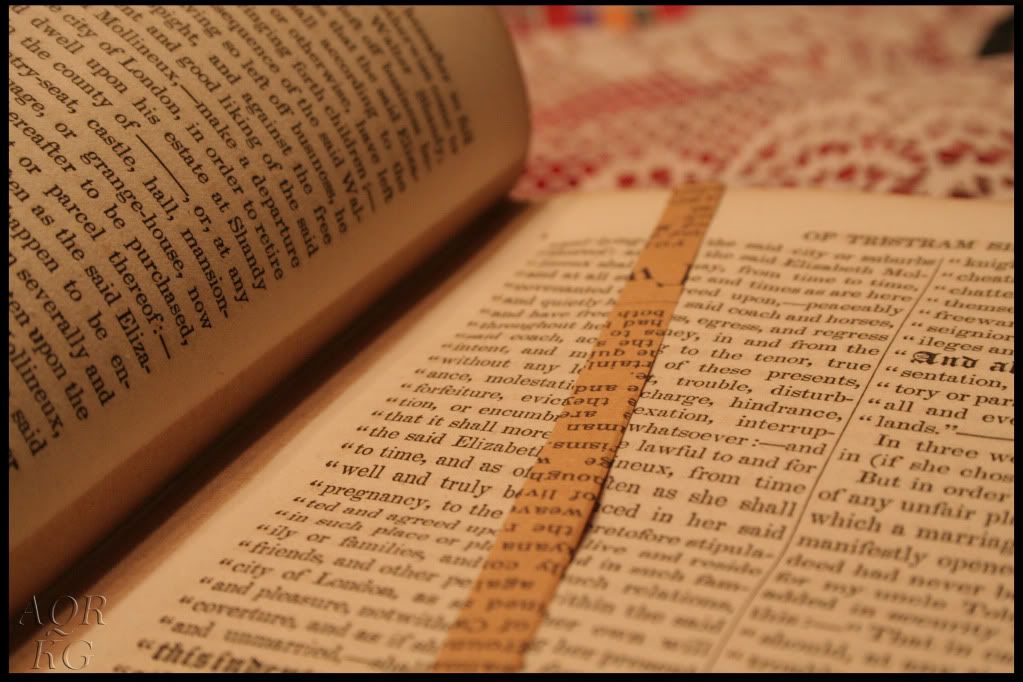 At first I thought this one was a very old piece of ribbon until I turned it over and saw that it was a strip of newspaper.
And, lastly, in the back cover of the book, someone has written "See Eclectic Magazine, Sept. 1864." No clue as to why it's there, but I love it.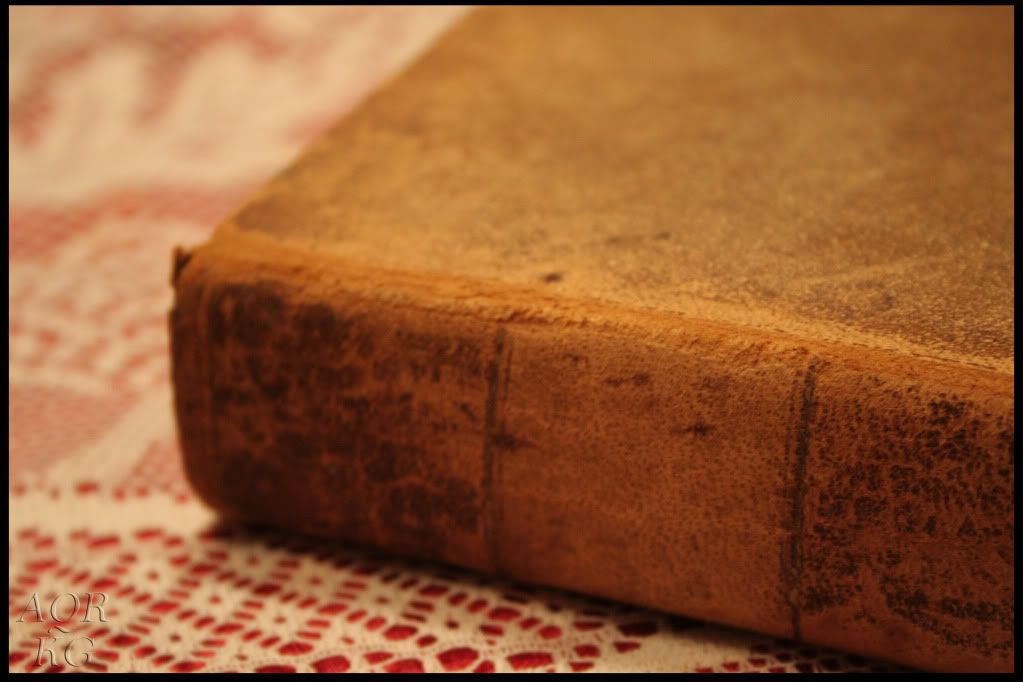 It's quite worn, but it has a history and such character. It will definitely get a place of honor on my bookshelves!